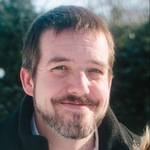 Hi! I'm a programmer living in Carmel, Indiana. I've worked with a variety of development platforms, but my current focus is on Mac and iOS development. By day, I am a software engineer working for Aspyr Media porting video games from the PC to Mac. In my spare time, I mostly spend time with my family but I also have a small side business developing apps for iOS and Mac. These include:
* BabyGrow – Growth charts for little humans.
* Sunrise Solar Calculator – A beautiful solar calculator in your pocket.
* Entangler (iOS) & Entangler (Mac) – Automate your Mac from your iPhone.
I also believe in giving back and try to contribute to the open source community when I can (github.com/amolloy).
When not working on software, I enjoy home brewing beer (and sharing the results!), teaching my boys how to play soccer and ride their bikes, and performing ill-advised home repairs.